Grammar launches Entrepreneurship program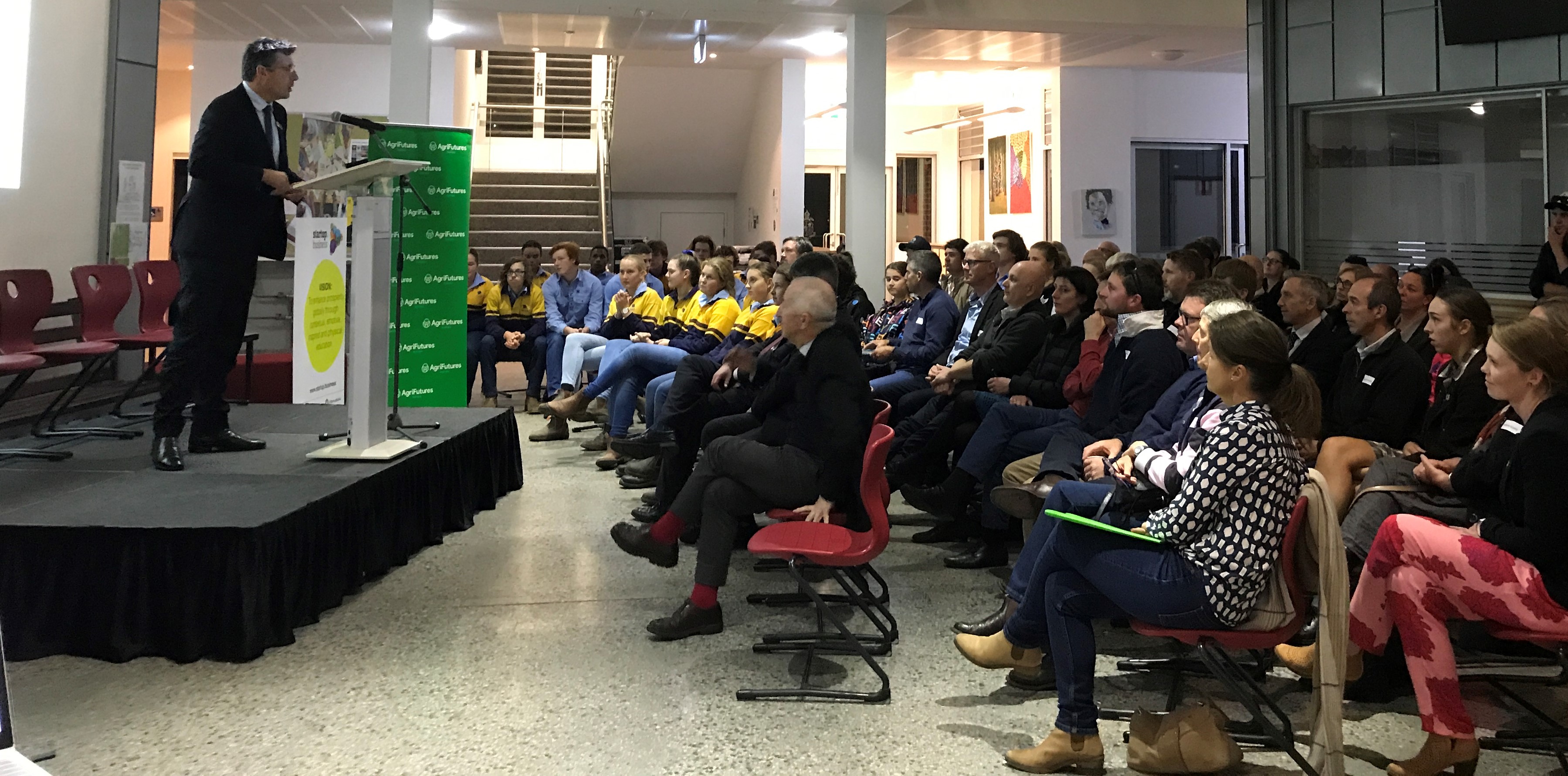 May 2019
An exciting new program will form part of Ballarat Grammar's Agriculture elective course for Year 10. The AgriFutures Startup.Business Entrepreneurial Learning in Action program will challenge Ballarat Grammar students to solve real industry problems by creating businesses of their own.
Ballarat Grammar is one of seven schools across Australia to receive part-sponsorship to run the program. It is designed to take students on an immersive course into the entrepreneurial startup environment. Students will meet agricultural innovators and entrepreneurs, researching and developing business ideas to solve some of the challenges facing the Australian agriculture industry.
The program has been developed and supported by startup.business, a company designing practical education for aspiring entrepreneurs. Part funding has also been provided from the federal government's AgriFutures Australia Entrepreneurial Learning in Action program.
What will the students get out of it?
Ballarat Grammar's Agriculture teacher Matt Dickinson says the program will build on the students' existing skills and their personal interest in local agriculture. "Changes in technology, markets and climate mean the agricultural sector today must be just as innovative than other industries such as the manufacturing or service sectors."
"The students will gain confidence and resilience, realising that if they take action and are persistent, they can have an important impact on a large scale," Matt said. The course culminates in a pitch competition when students present their business idea to a panel of judges.
Headmaster Adam Heath explained, "in order to encourage young people to see that they can be entrepreneurial, we need to involve key community members, business leaders and stakeholders in their learning journey," Adam said. "the program strengthens school and community engagement through great partnerships, including excursions and mentoring. We will be helping to enrich the learning experience for our students, and in turn, making positive contributions to the community."
Why is it important?
Liz Jackson, Education and Program Director at Startup.business said, "The AgriFutures Startup.business program shows young people how the skills and mindset of entrepreneurs can help them to solve big issues, as well as create their own jobs in the future. The students' passions and interests are embedded in the context of opportunity, change, uncertainty and action to foster the entrepreneurial mindset. This unique approach enables students' passion for, and interest in, business, to be integrated into solutions for local problems."
Liz highlighted, "It's so important to encourage Australian students to solve some of the major challenges facing the agricultural industry. Rural challenges are best solved by people in those particular regions and although we have amazing research centres in cities, the issues will be solved by the local community who best understand them."
AgriFutures Australia Managing Director, John Harvey, said "we are really excited to follow Ballarat Grammar's journey throughout the program. This is a perfect opportunity to immerse secondary school students in different ways of approaching national rural issues, and expand their horizons in terms of what a career in agriculture could look like", he said.