Boomalacka Issue 120 now available
We are excited to present the Summer 2020/21 edition of our community magazine, Boomalacka. Find articles about the past few months at Grammar, including a Year 7 and 8 program of remote learning called Mind, Body and Soul, finding COVID silver linings, leading in new ways and learning resilience. We hope you enjoy reading it. Click on the link below to read or look for it in your mailbox soon.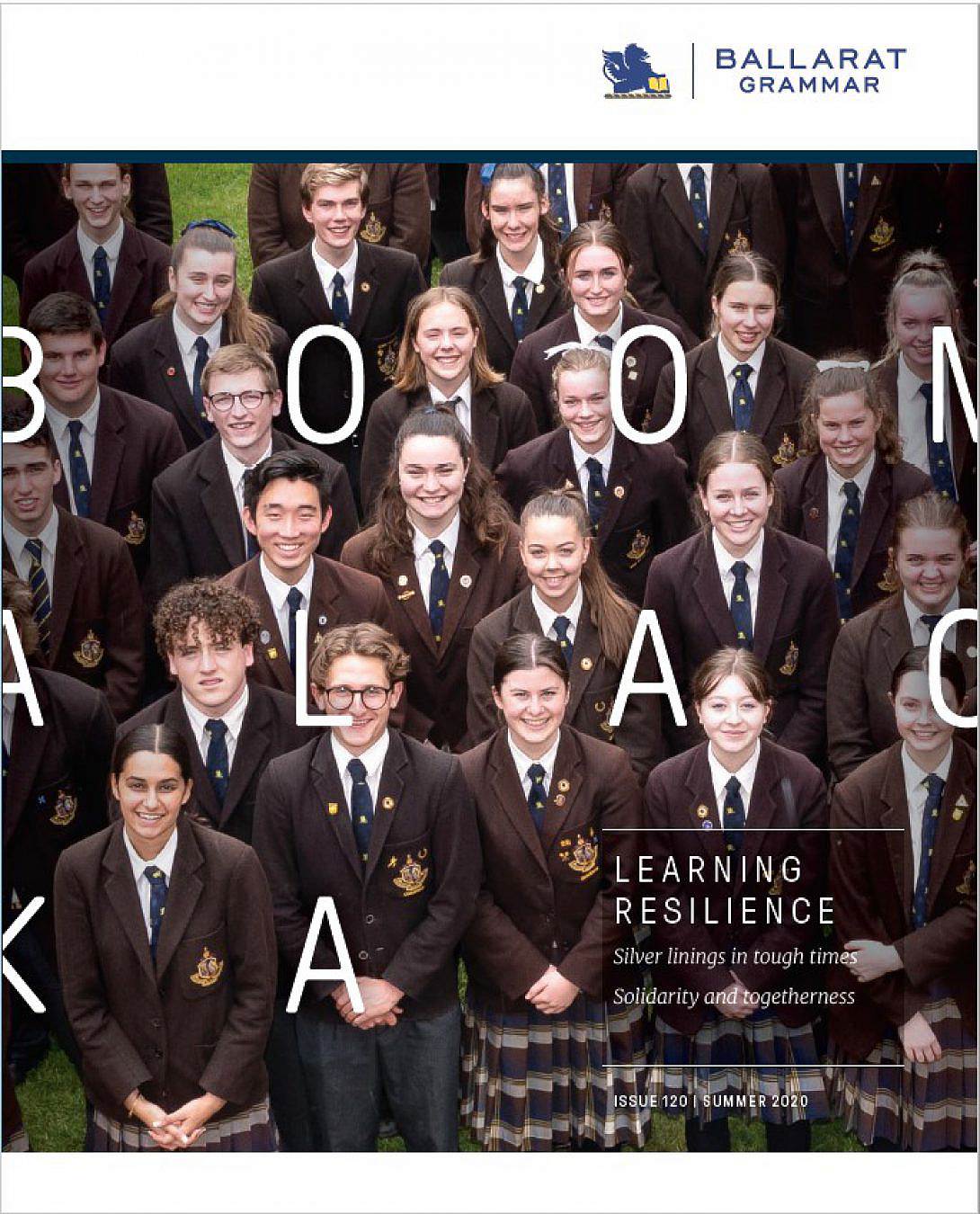 We wish you all the best for a very enjoyable festive season, a wonderful start to 2021.