Foundation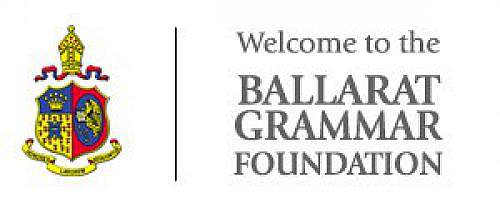 GIVE NOW
Thank you for your support!
Our wonderful School benefits greatly from the generosity of the Grammar community.
Established in 1981, the Ballarat Grammar Foundation aims to preserve and develop the services, property and facilities of the School, bridging the gap after fees and government grants.
Supporting the Foundation
Parents, friends and Old Grammarians can support us in a range of ways to suit your interests. We greatly appreciate your interest in our Giving Programs and for choosing to support the School with an annual donation, no matter the size.
Annual Giving 2019
THIS YEAR, OUR ANNUAL GIVING CAMPAIGN IS FOCUSED ON THREE MAIN NEEDS
1. Ballarat Grammar Foundation Scholarship Fund – provides support to promising students who may otherwise be unable to attend.
2. Construction of a mezzanine floor to accommodate additional training equipment and facilities in the John Ross-Perrier Water Sports Centre (Grammar Boat Shed).
3. Completion of Stage Two refurbishment of the Dart Boarding facilities, with the last remaining rooms being fully refurbished to create a more modern living and study environment for our boarders.
Other Giving Opportunities
Please visit the Ballarat Grammar Foundation payment page if you would like to make an online donation.
Contact Us
If you have any questions or would like more details about any of our Giving Programs we welcome you to contact our Foundation Office on +61 3 5338 0884, by email development@bgs.vic.edu.au or via our online contact form.

Or please contact the Director of Development, directly:
Travis Polkinghorne 
Telephone: +61 3 5338 0884
Fax: +61 3 5338 0991