13 Dec 2022
Great achievements for our Year 12 Leavers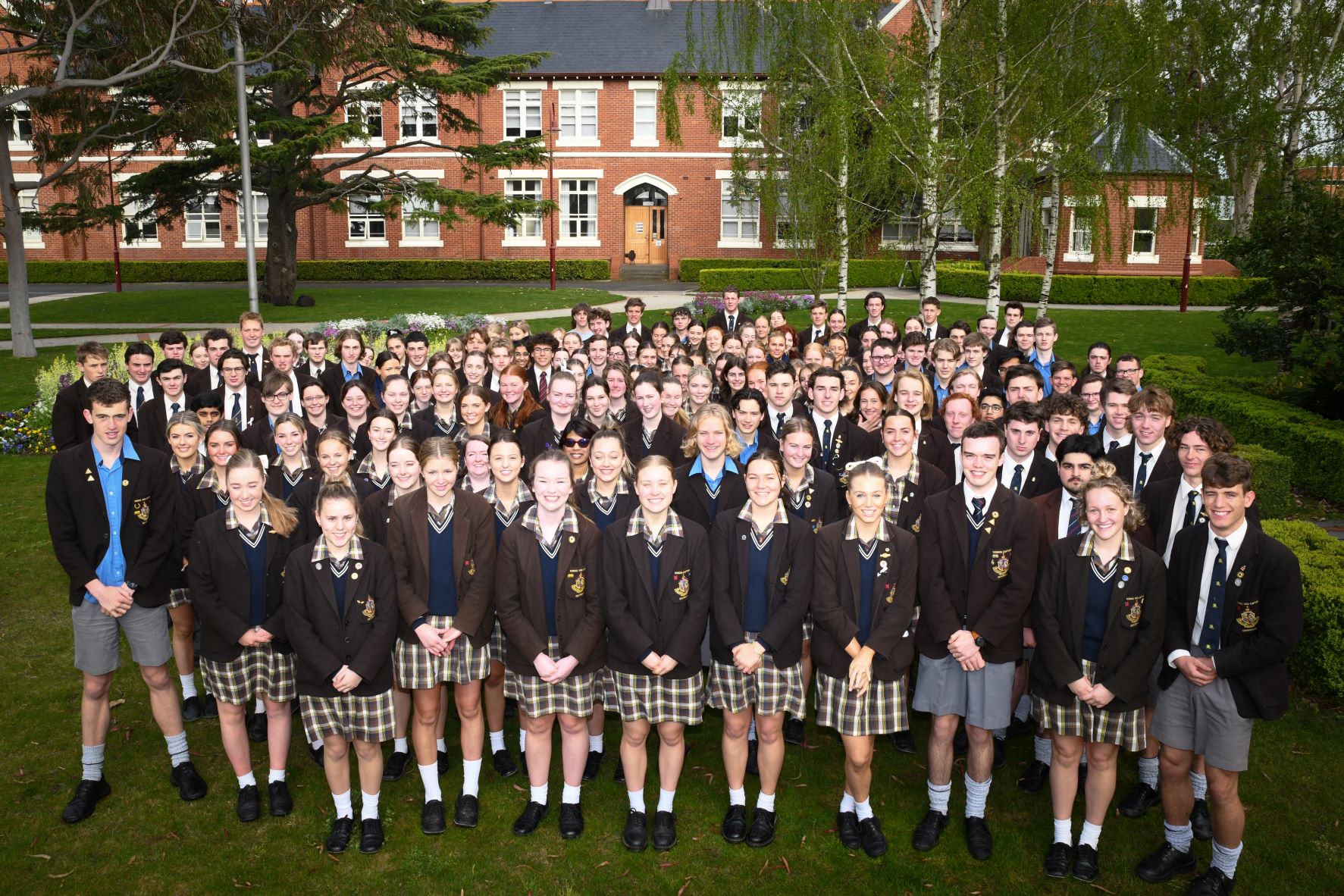 Despite all of the COVID-related disruptions during their senior schooling, the Ballarat Grammar cohort of 2022 demonstrated a resolve and commitment to their studies which was beyond their years with 11% of students achieving ATAR rankings of 95 or above.
Headmaster Adam Heath said, "These results reflect the extraordinary efforts of our students and the work of our teachers, guiding and supporting our students throughout their learning journey at Ballarat Grammar to achieve their very best, be that with an impressive ATAR score or through being selected for an apprenticeship.
Ballarat Grammar had two students achieve an Australian Tertiary Admission Rank (ATAR) above 99: Ryan Hovey achieved an ATAR of 99.3, and Lola Speer achieved 99.25. Ryan and Lola are also joint Duxes for Ballarat Grammar for 2022.
"We also have five students who have accepted apprenticeships, which is a wonderful result," Mr Heath said.
In other significant achievements, Year 12 student, Jorell Mobbs, has been accepted into VCE Top Designs for his Sound Production project completed in Year 11, Luke Tan has had his Systems Engineering design completed in Year 12 accepted into VCE Top Designs, and Annie Sullivan has been selected to have her ceramic work shown as part of the Top Arts exhibition at the National Gallery of Victoria. Year 12 student, Joseph Appleton, is one of four students from across Australia selected to receive a prestigious John Bell Scholarship with Bell Shakespeare; and ten Ballarat Grammar students have had their artwork or designs accepted into the NextGen exhibition at the Ballarat Art Gallery.
Mr Heath was keen to acknowledge the role of Ballarat Grammar staff in guiding these young people in their learning while they were at school. "Our wonderful Ballarat Grammar teachers put in a great deal of hard work in nurturing these students to grow and learn, developing into fine young people ready for their next steps in life, and we thank them sincerely for their dedication and efforts," he said.