CENTRE FOR EARLY EDUCATION - 6 MONTHS TO 5 YEARS
The Centre for Early Education (CEEd) is a beautiful, purpose-built facility at Ballarat Grammar featuring bright, natural and interactive learning spaces for children aged 6 months to 5 years.
A strong community of young learners within a larger community of learners, we work hard to nurture a sense of belonging where children, families and educators feel welcome, supported and engaged.
PHILOSOPHY
The CEEd educational philosophy is derived from experience, theory and research, encompassing the work of traditional and contemporary leaders in the field of early childhood and the experiential research of our staff. Three core research pillars underpin our philosophy and practice: that of the Reggio Emilia educational approach, nature pedagogy and positive psychology. We believe that young children are strong, powerful, competent, inventive and filled with ideas, and that education for character development and wellbeing are crucial for academic success. We also consider the environment an educator of children and that experiences in nature promote positive psychological, physical and cognitive wellbeing. These core perspectives and research influence the daily intentions of educators, programs and children – in the provision and organisation of time, space, resources and the environment; planned and spontaneous experiences for the children; teaching strategies, relationships and interactions.
CURRICULUM
The CEEd curriculum develops from this philosophy and knowledge; and is consistent with the Ballarat Grammar Learning Philosophy and the Victorian Early Years Learning and Development Framework (VEYLDF). Our connection with Ballarat Grammar informs our values and shared commitment to the highest quality educational opportunities for children. In addition, the National Quality Framework and Education and Care Services National Regulations guides the operation of our service, providing quality assurance.
Through our strong philosophy, relationships and learning opportunities offered, we aim to create an environment in the CEEd where children are deeply engaged in purposeful play; feeling happy, challenged, safe and independent to explore and become confident learners. As such, children in our programs are encouraged and supported to become self-disciplined, creative and confident individuals who have the desire to solve problems, think, act, create, learn, unlearn and re-learn in order to reach their full potential.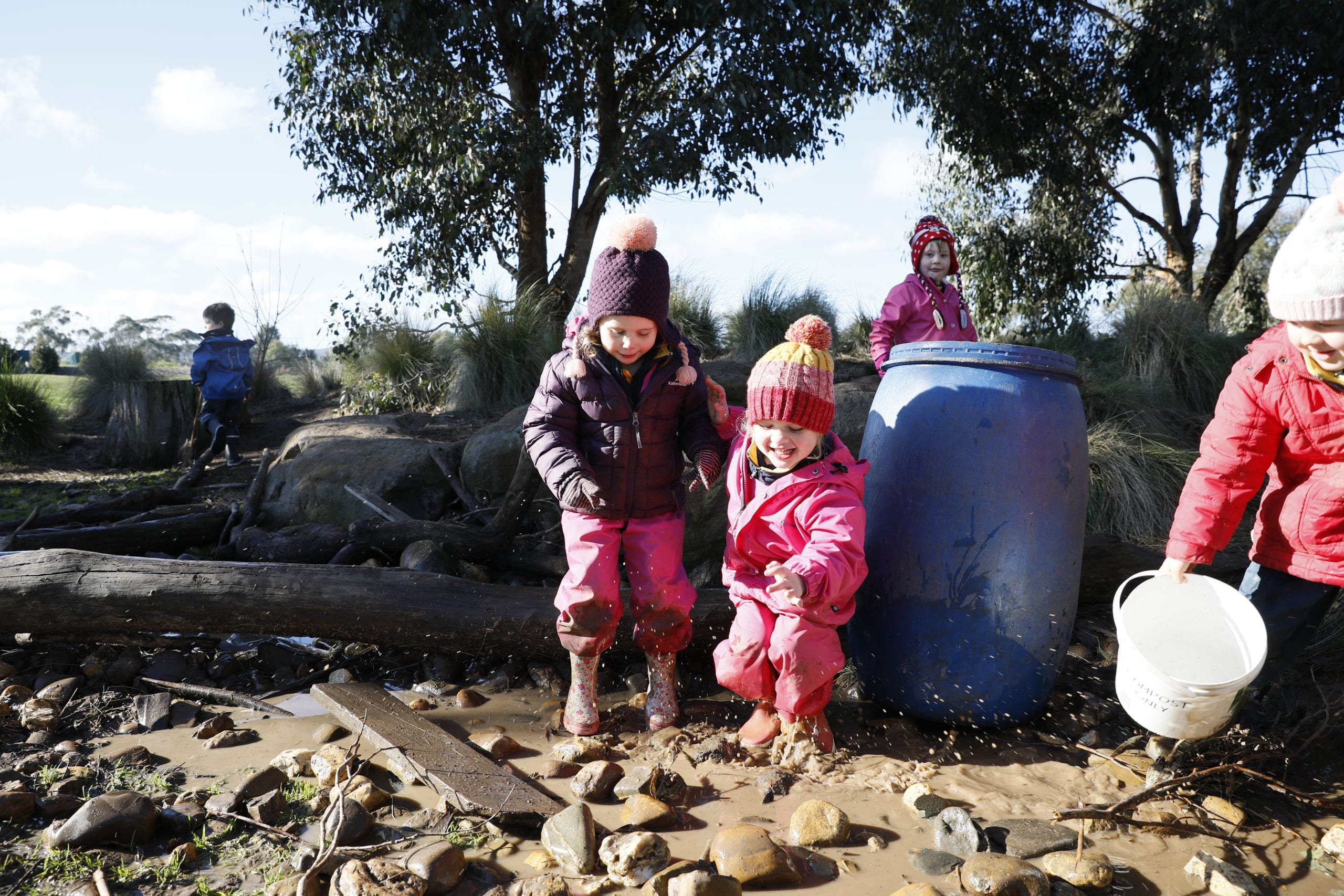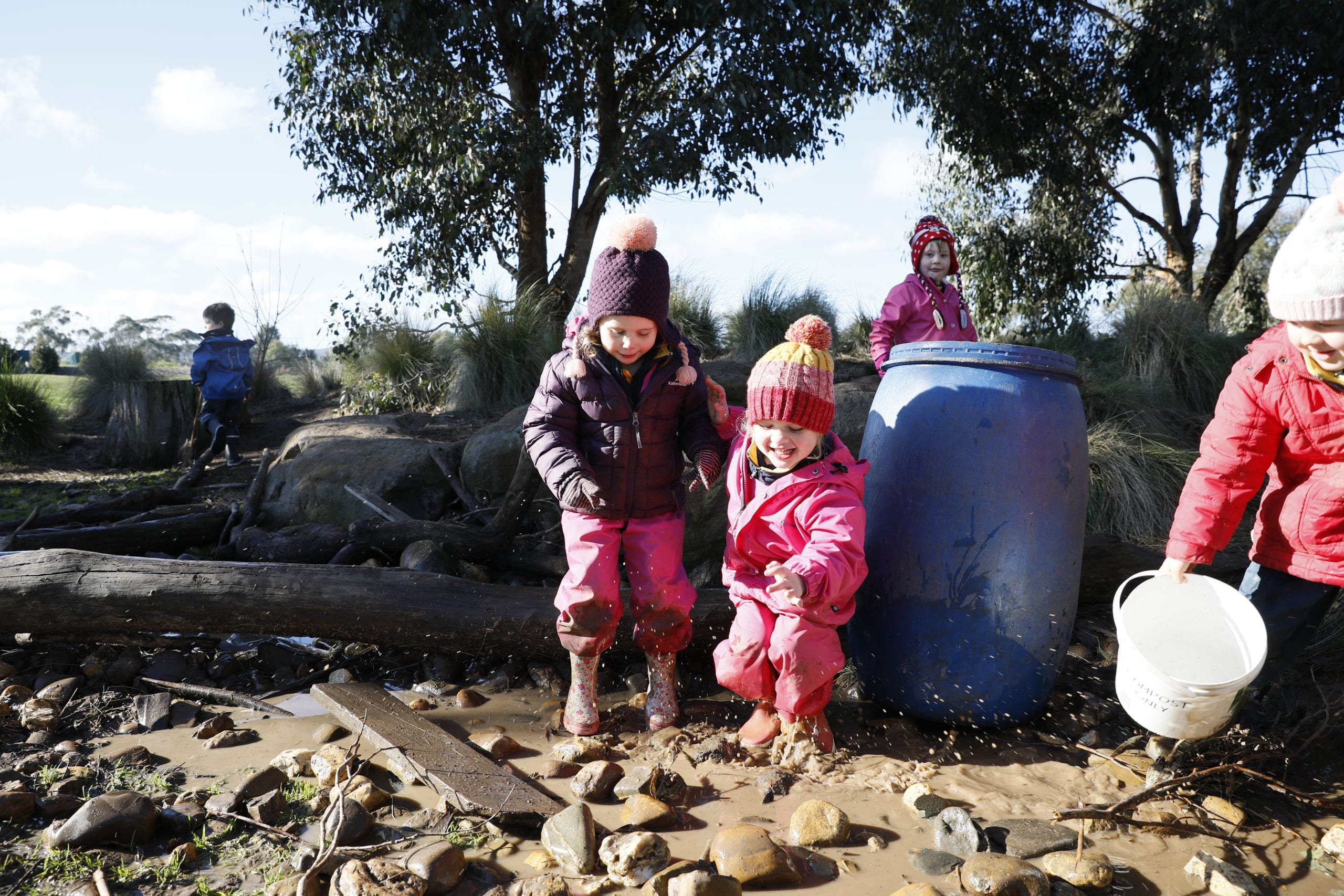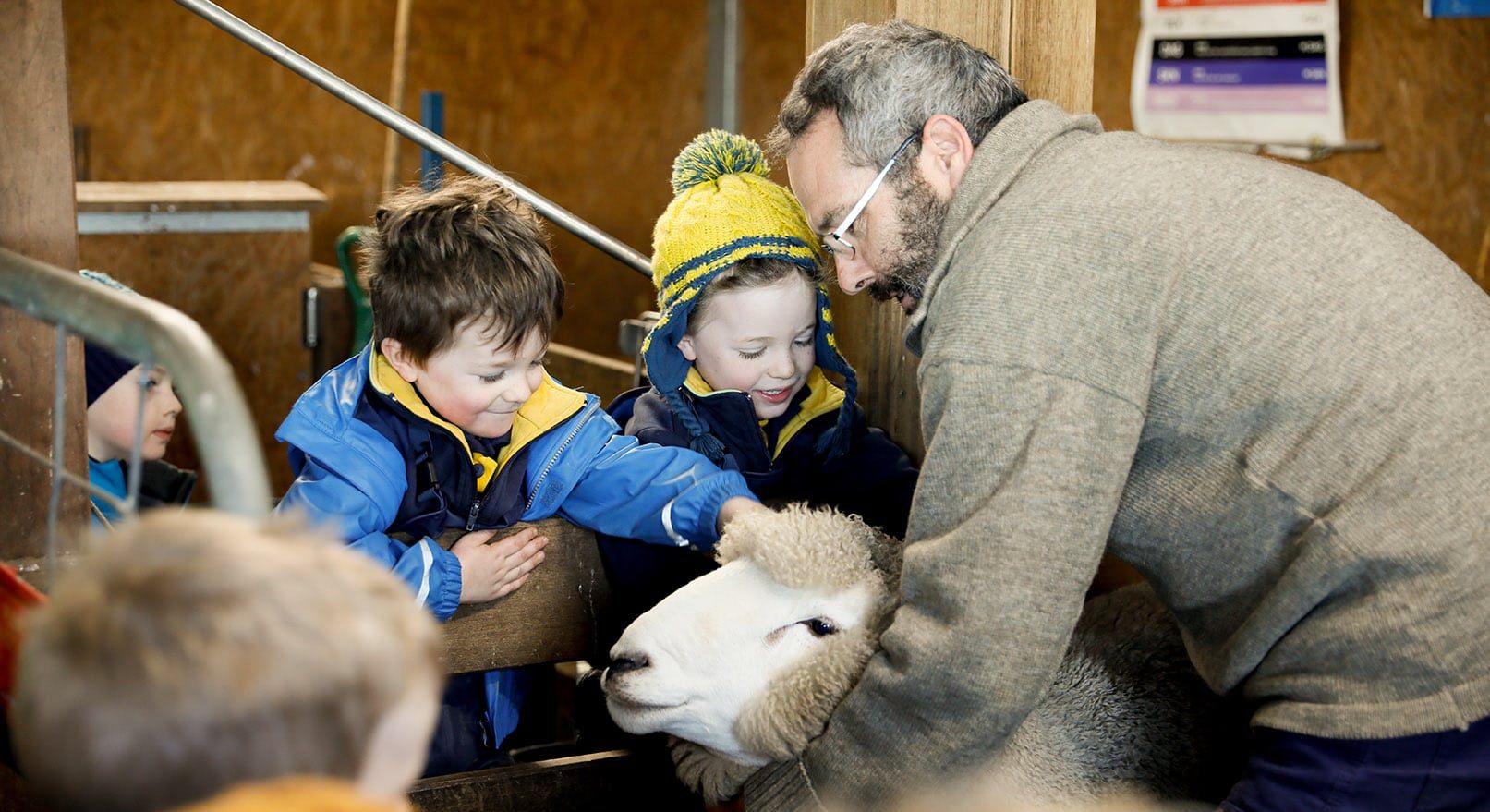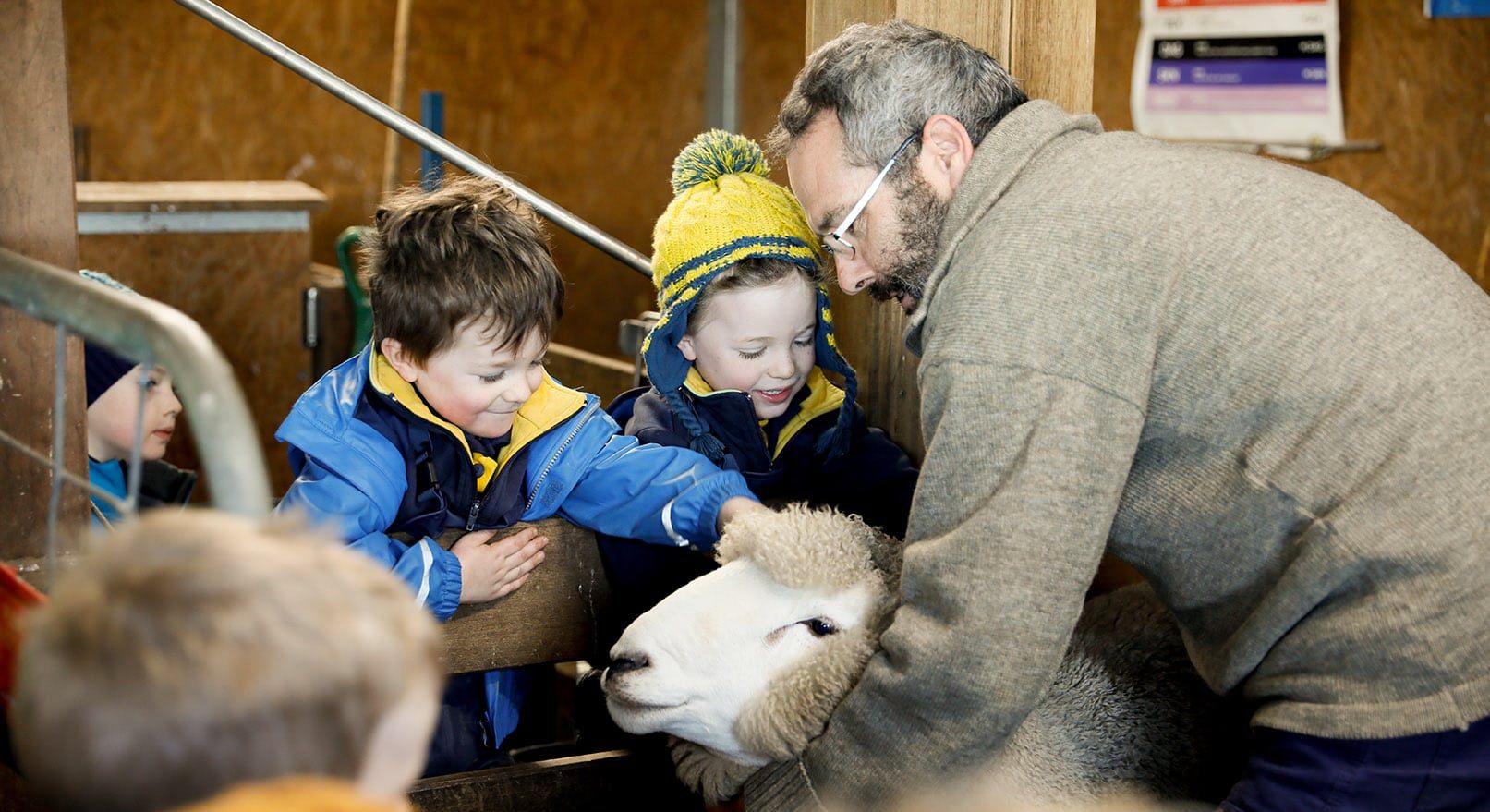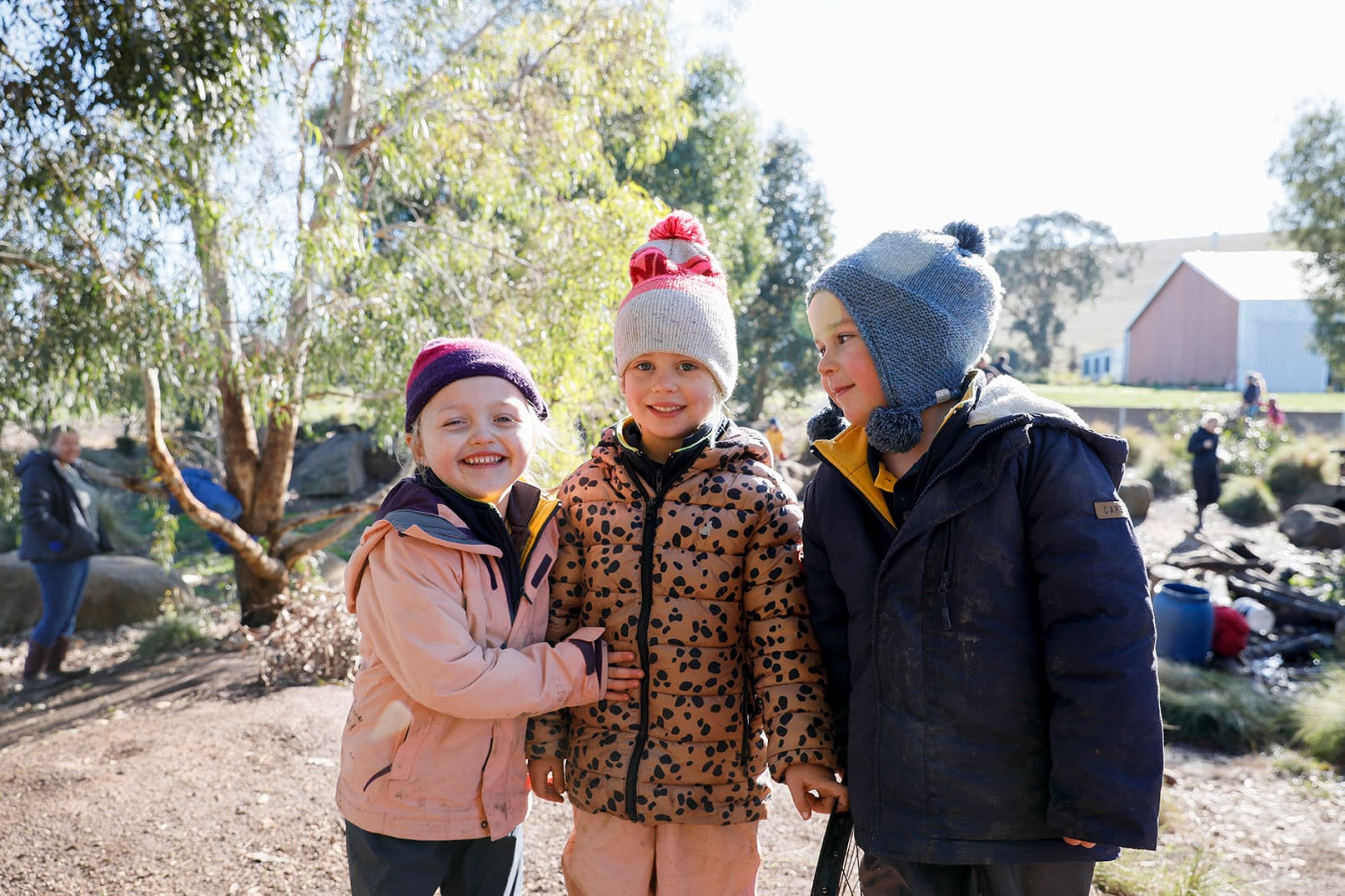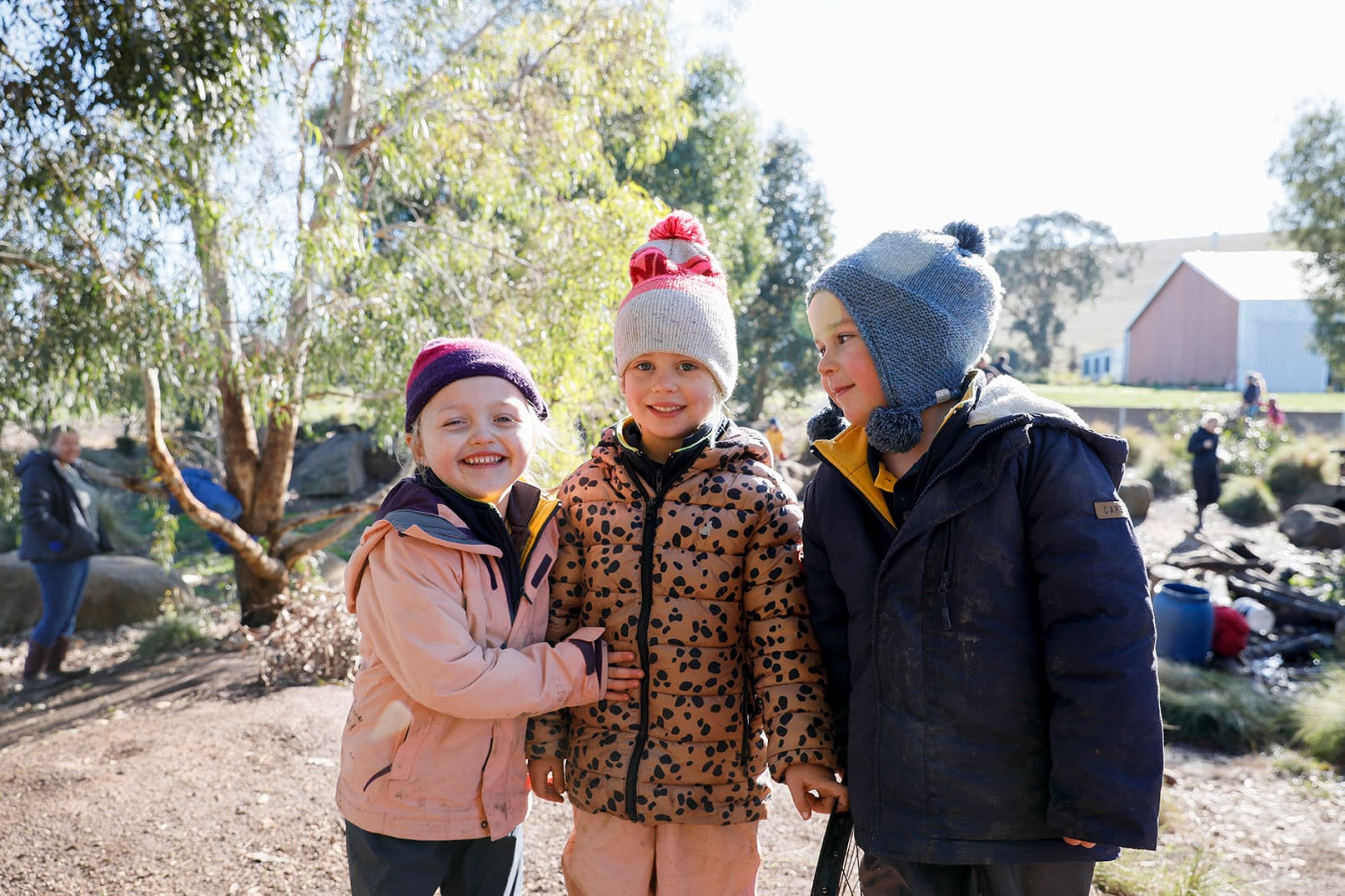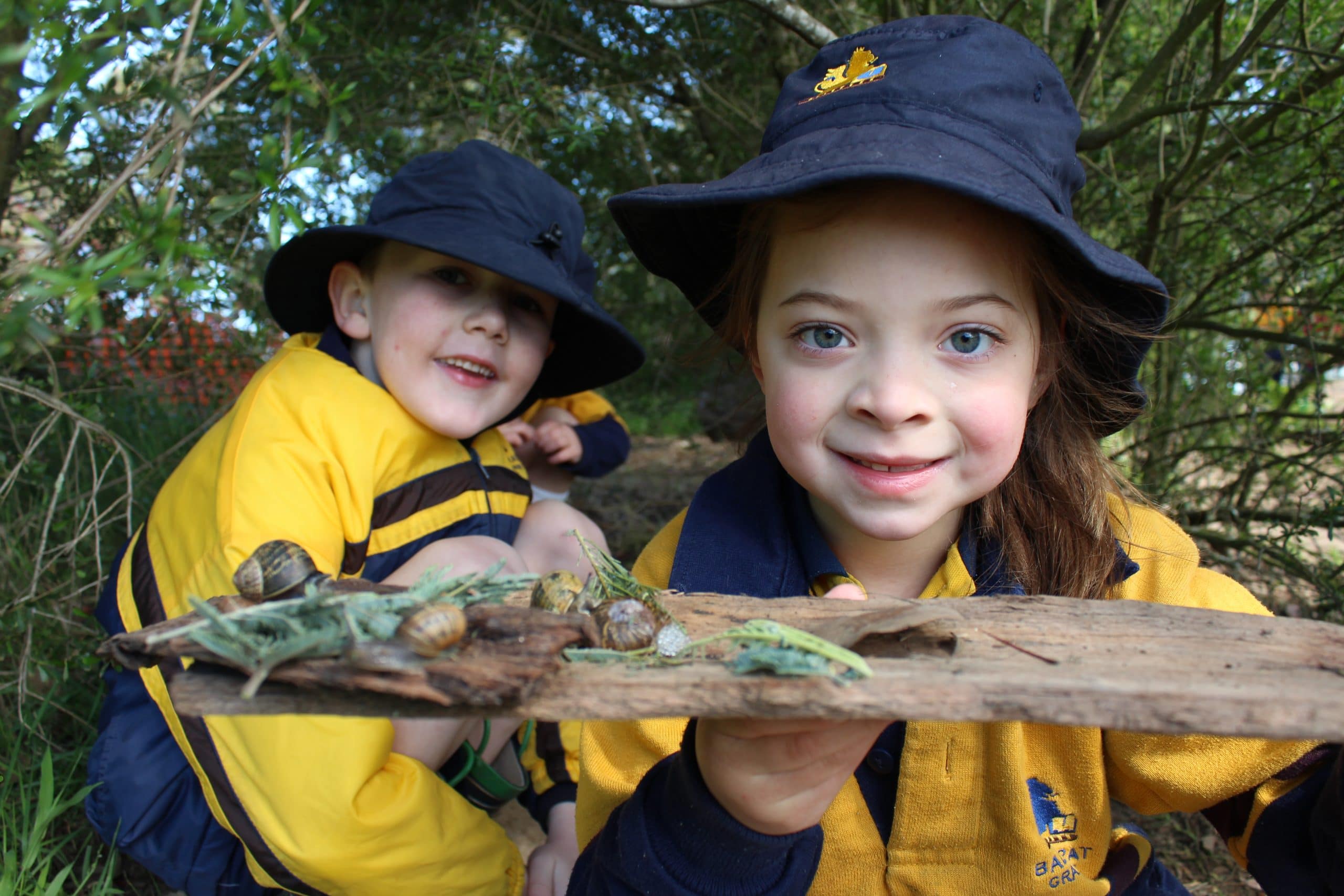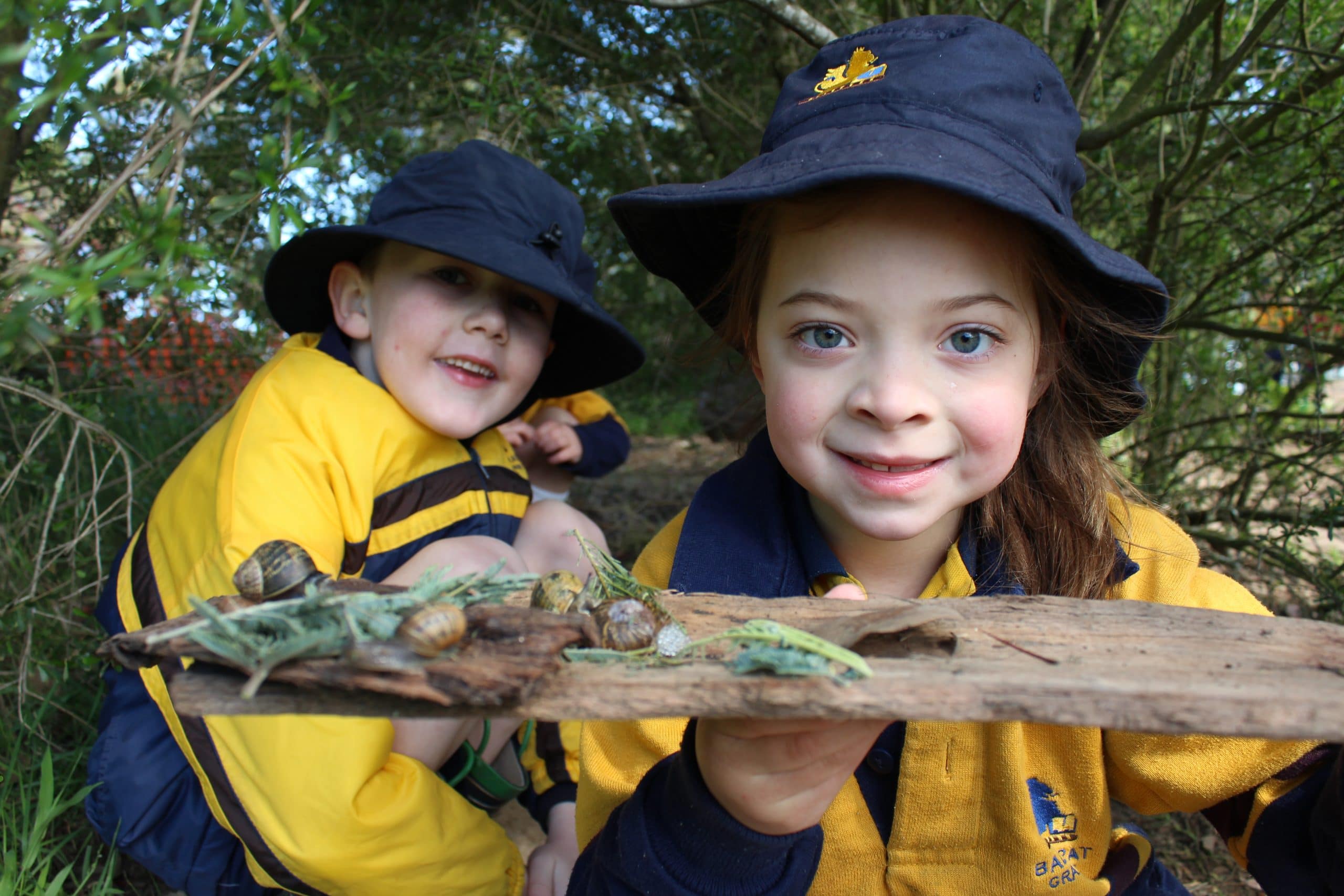 BUSH KINDER PROGRAM
Drawing on the well-researched benefits of outdoor learning, our Bush Kinder Program for our Reception and Kindergarten groups is held outside whether rain, hail or shine. The children use the spacious natural environment on the Grammar campus to source their own learning – there are no tools, no toys, no mark making and no art supplies.
SPECIALIST ART AND MUSIC LESSONS – 4 YEAR OLD KINDER PROGRAM
The Kindergarten curriculum includes music and art sessions conducted by Specialist Teachers from the Junior School. Music and Art will be tailored to meet the current interest areas and developmental needs of the children in each program through regular and specific sessions.  The children's learning will be further developed through the application of the specialist teacher's knowledge and skills to the everyday program.
PART OF BALLARAT GRAMMAR – EDUCATING THE WHOLE CHILD
Being part of Ballarat Grammar creates wonderful opportunities for our early learners. The School's strategic focus on the education of the whole child is highly valued by staff, parents and children across all year levels. Our learning environment at the CEEd focuses on preparing children for the world, nourishing their joy in the learning process and building skills for use throughout their life.
AN EXTENDED LEARNING ENVIRONMENT
The Ballarat Grammar campus offers additional learning opportunities for the children beyond the immediate facility. The built environments, including indoor stadiums, playgrounds, libraries and performing arts areas provide broad and different learning experiences. The natural environments are diverse yet contained and safe, and ovals, gardens, an outdoor learning sanctuary, and kindergarten excursions to our Mt Rowan Farm campus are used to challenge and stimulate learning.
CROSS-AGE LEARNING OPPORTUNITIES
Cross-age activities with the Ballarat Grammar Junior and Senior Schools offer huge benefits for our children and older students. Examples include VCE students observing the developmental milestones of young children first-hand, and Year 5 students interacting with their Kindergarten Buddies.
PROGRAMS
From 7:30am to 6pm Monday to Friday for 48 weeks of the year depending on the program.
INFANTS AND TODDLERS (CHILD CARE)
For children aged 6 months to 3 years

Children are grouped to meet their developmental needs

Each room caters for a maximum of eight children with three educators, and as a result, availability is limited, and we recommend you enquire as early as possible.

Children may be enrolled 2, 3, 4 or 5 days a week, 48 weeks of the year with care available from 7:30am to 6:00pm
RECEPTION (PRE-KINDERGARTEN)
For children aged from 3 years

2 or 3 days starting at 8:40 am and finishing at 3:15pm

Operates during the School terms or you can apply for the 48 Week program (the 48 Week program includes our Holiday Club program and Before & After Care program)
KINDERGARTEN
For children aged from 4 years

2, 3, 4 or 5 days

Operates during the School terms or you can apply for the 48 Week program (the 48 Week program includes our Holiday Club program and Before & After Care program)

Regular excursions and incursions

Specialist Music and Art programs, Perceptual Motor Program (PMP), Buddy program, Transition to School program
BEFORE AND AFTER CARE PROGRAM
Available to all 48 Week Reception and Kindergarten children

Before Care Program from 7:30am

After Care Program until 6:00pm
HOLIDAY PROGRAM
Available to 48-week Reception and Kindergarten children during non-term weeks.
OUR STAFF
We are a team of highly qualified, professional and experienced Early Childhood educators. We are committed to ongoing professional learning which, together with our belief in the importance of collaboration with families, ensures that all our children are supported to reach their full potential as early learners.
TRANSITION TO SCHOOL PROGRAM
As part of our focus on a positive transition to Prep we begin our Transition to School Program in Term 3 with our Kindergarten children. This includes a Buddy Program with Year 5 students in the Ballarat Grammar Junior School and visits between the CEEd and the Junior School.
CONTACT US
We warmly invite you to come and see us at the CEEd. Tours are conducted at 10am on the first Friday of every month. To book a tour or for any enrolment enquiry please contact us on +61 3 5338 0896.