SENIOR SCHOOL – YEAR 10 TO 12
There is a noticeable sense of integrity and honesty among our senior students and respectful relationships with staff and other students are a hallmark.
The School's strategic focus on the education of the whole person is highly valued by students, parents and staff. We want our students to dream big, to aspire to academic excellence and to strive to be the best they can be in all areas of their learning.
WELLBEING IN THE SENIOR SCHOOL
All of our teaching and learning conversations focus around the wellbeing of the child.
Wellbeing underpins our interactions, our teaching and learning framework, every interaction and everything we do at Grammar. We constantly cross-check student wellbeing and academic progress against the PERMA Model of Wellbeing.
At Year 10 our specific focus is on helping our students to develop resilience through exploring courage and persistence in learning and life. At Year 11 our focus is on helping students to develop responsibility by learning to lead with independence, creativity and curiosity. At Year 12 our focus is on helping students to develop resolve through fostering academic tenacity and hardiness and setting SMART goals. We teach these themes explicitly through our Positive Education Program and House Mentor System.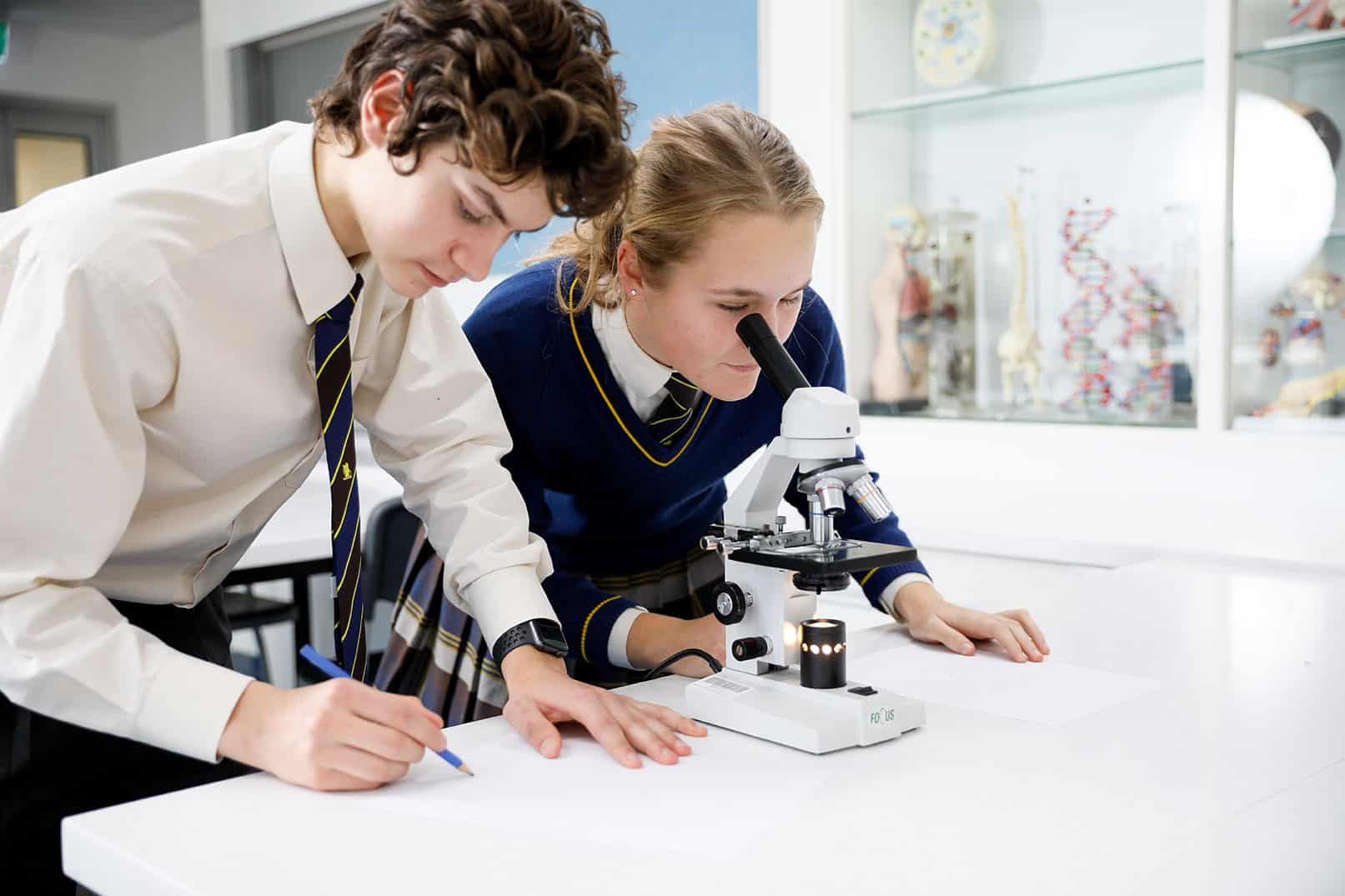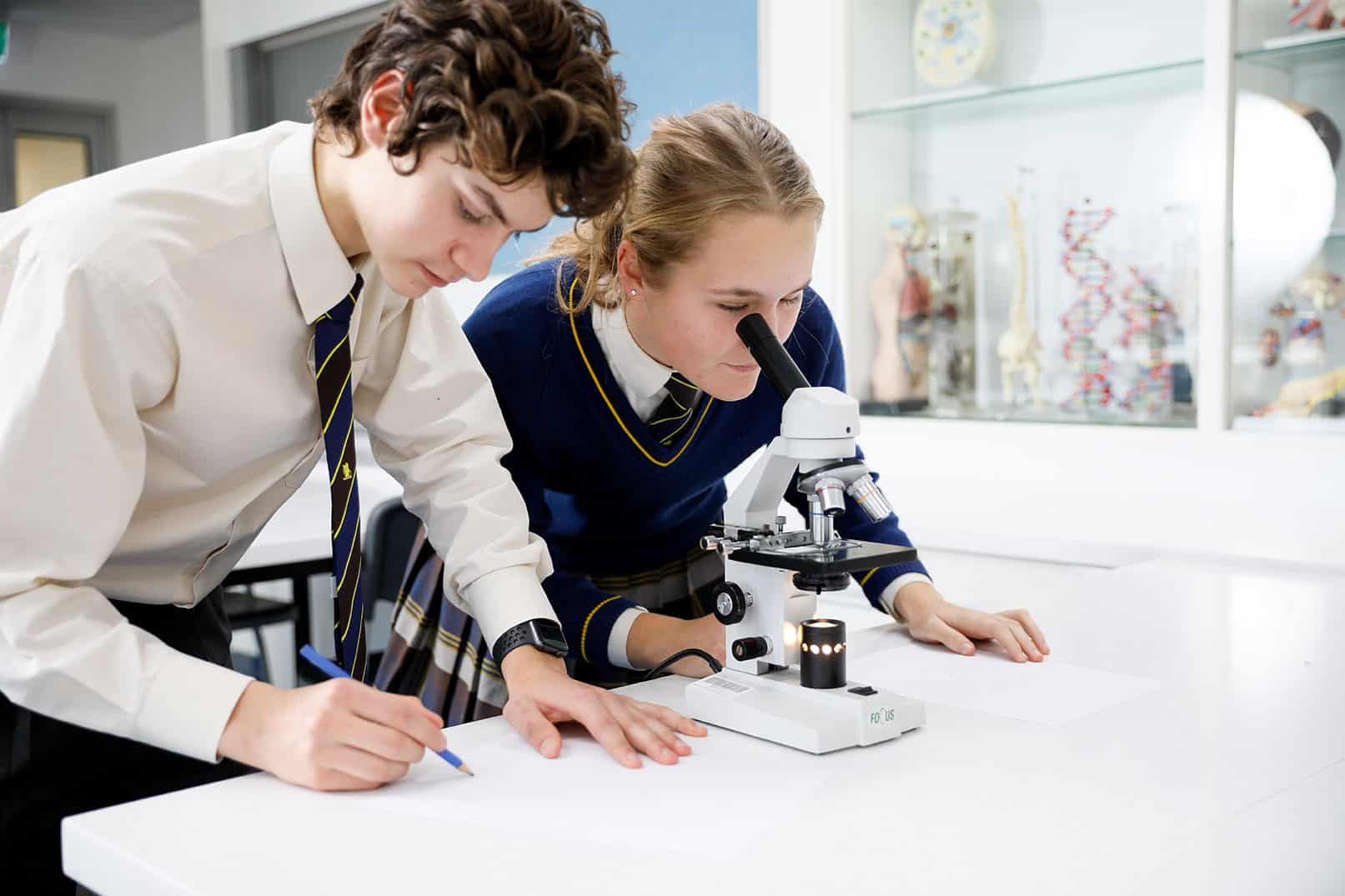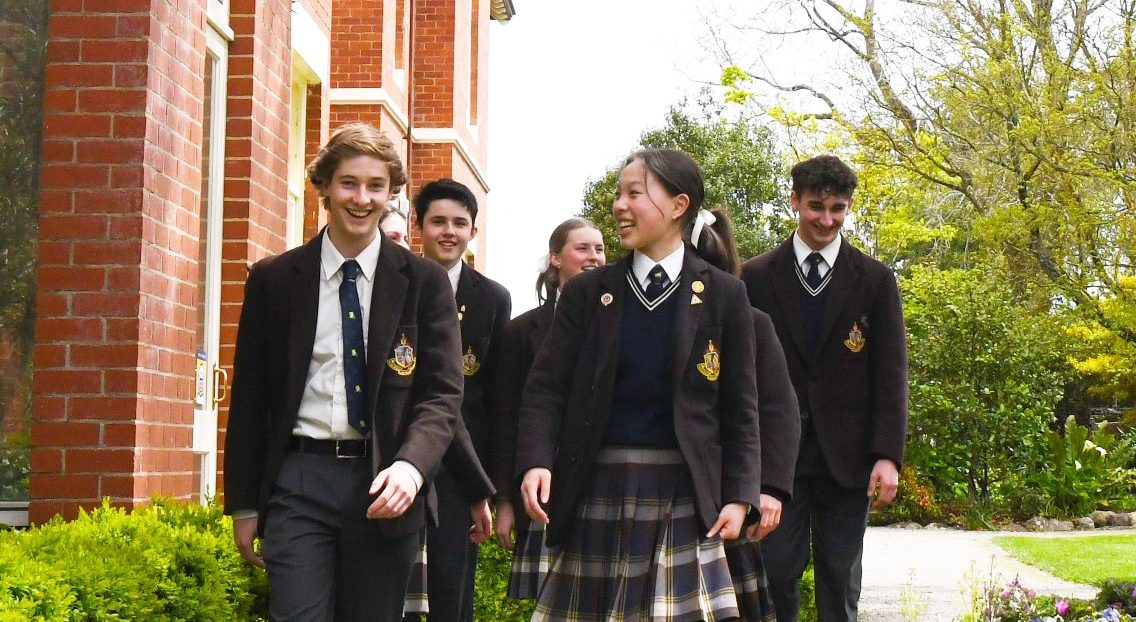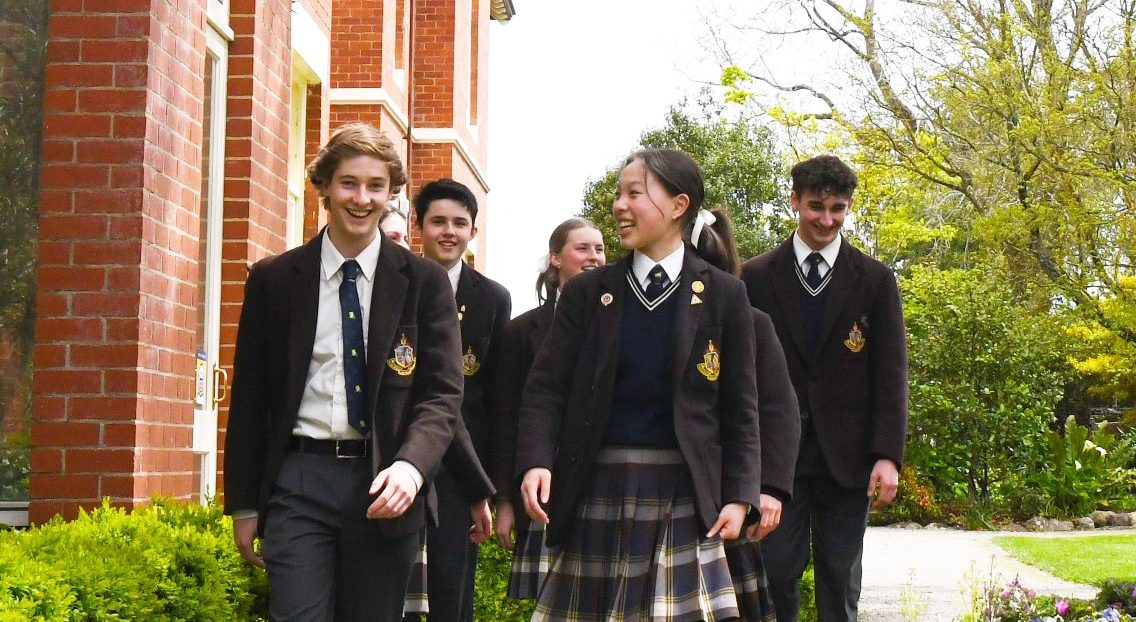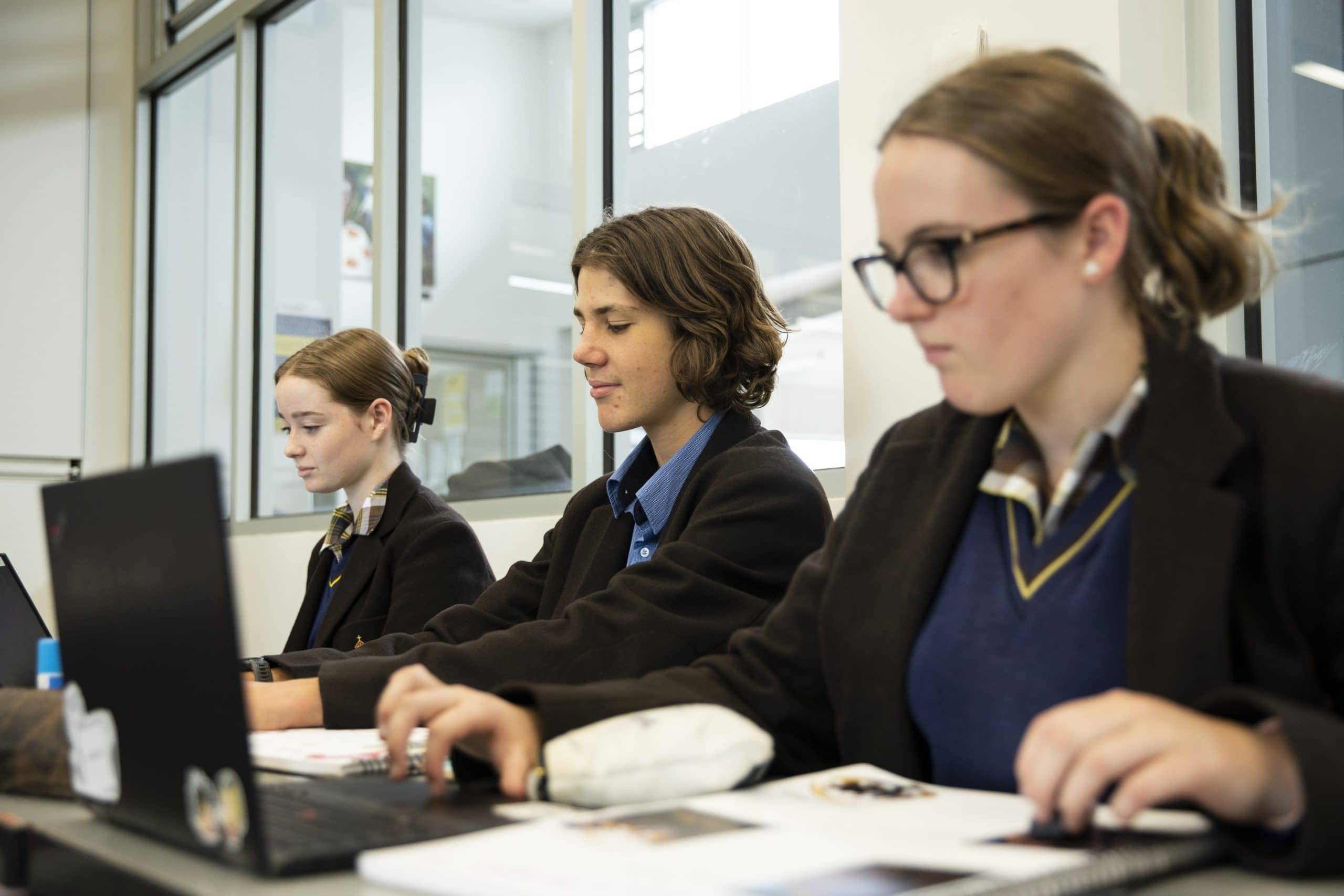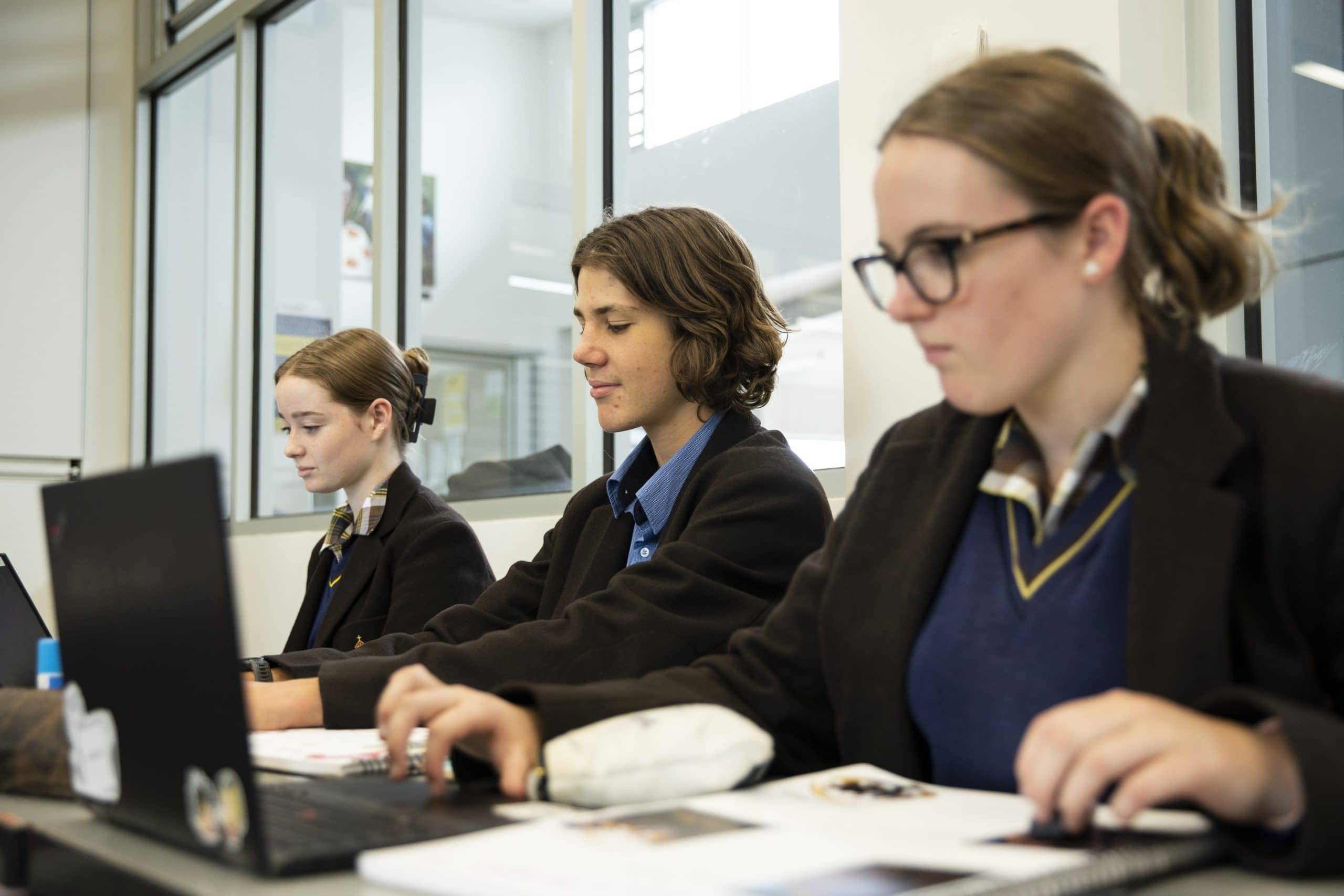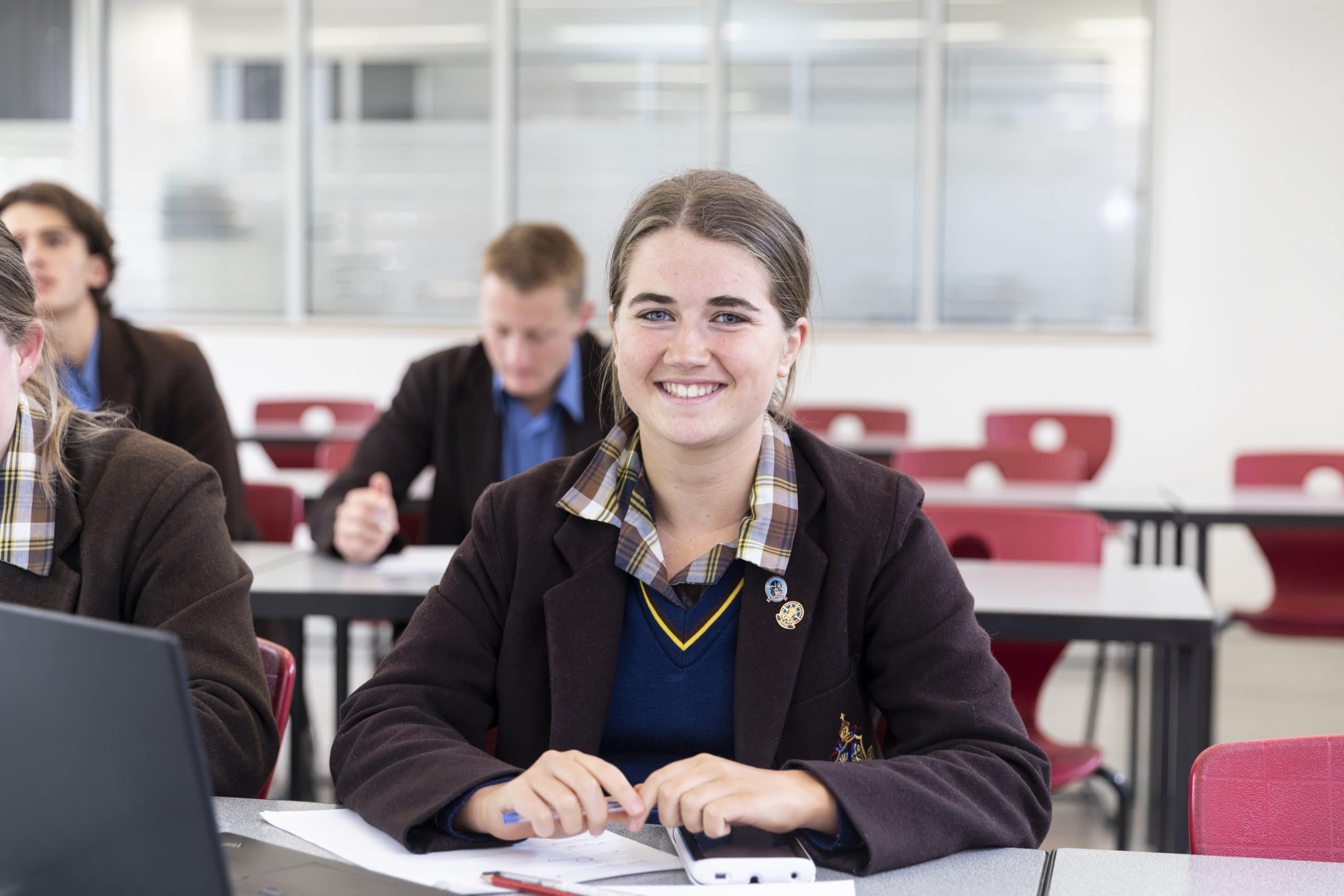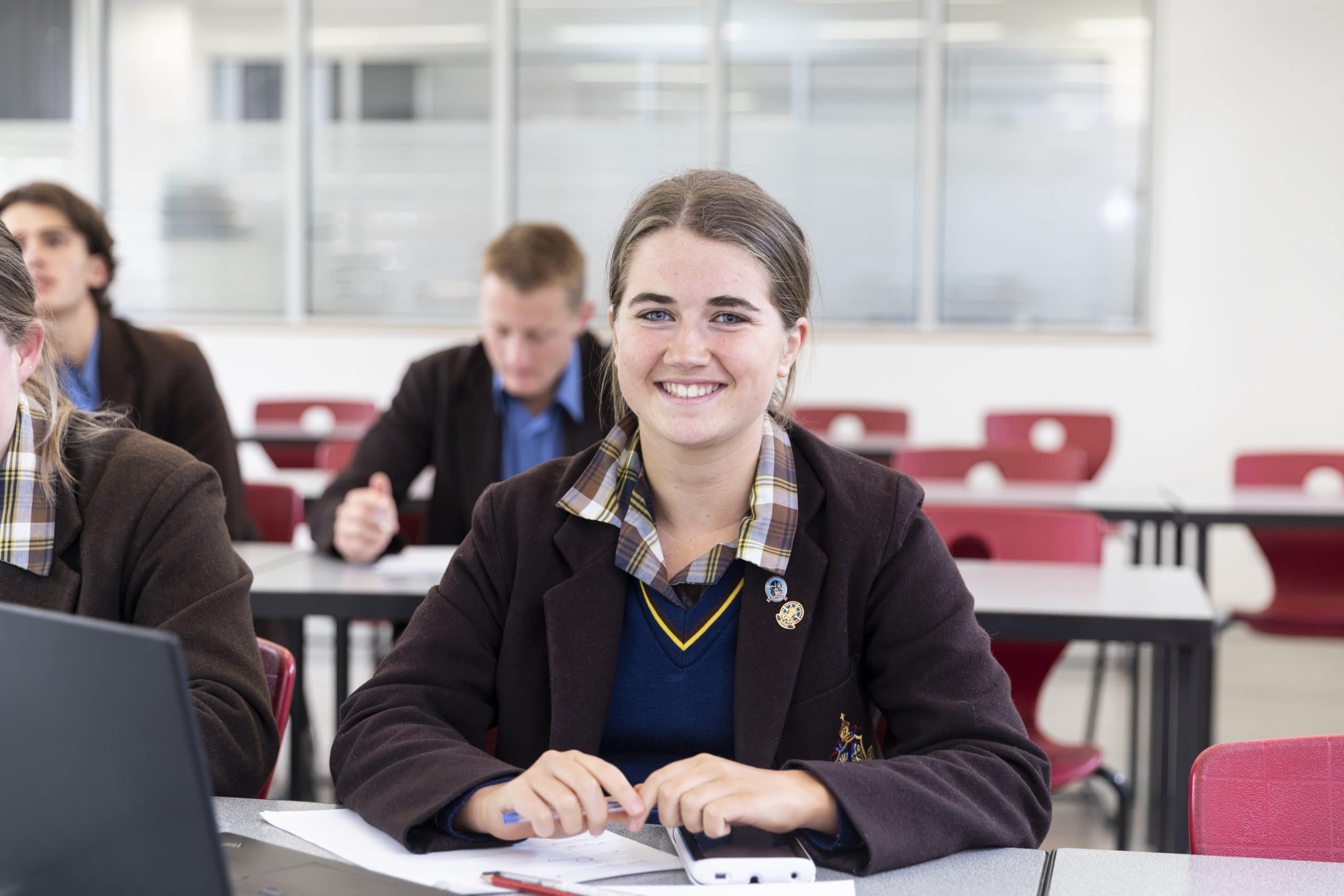 CURRICULUM
PATHWAYS
We want our Year 12 students to leave a positive legacy.
A significant feature of our curriculum is the opportunity for students to tailor their learning programs through a number of VCE pathways. They can also pursue an alternative pathway through the VCE Vocational Educational and Training (VET) Program.
YEAR 10
At Year 10 we encourage students to broaden their focus and consider life and learning beyond formal schooling. While strong emphasis is placed on preparation for further studies, students are encouraged to pursue courses of study they enjoy. Students learn more about their strengths and interests and continue to develop the skills and attitudes essential for life as 21st Century learners. Elective subject choices are very broad and cater for a diverse range of interests and skills and Year 10 students are encouraged to choose one VCE subject.
Year 10 students are also required to participate in a range of compulsory co-curricular opportunities in keeping with our commitment to embracing the Round Square philosophy.
CORE SUBJECTS
English
History
Futures (study skills and career planning)
Mathematics
Physical Education
Religion, Philosophy and Ethics
Science
ELECTIVE SUBJECTS
Agriculture and Horticulture
VET Agricultural Studies
Art
Biology
Business Studies
Chinese
Commerce
Computer-Aided Design (CAD) and Computer-Aided Manufacturing (CAM)
Dance
French
Games Development
Global Studies
Healthy Insights
Latin
Literature
Media and Journalism
Music
Product Design
Psychology
Sports Science
Systems Technology
Theatre Studies
Visual Communication and Design
VCE UNITS 1 AND 2 SUBJECTS THAT ARE OFFERED IN YEAR 10 FOR 2022
Dance Units 1 – 2
History Units 1 – 2
Music Performance Units 1 – 2
Music Style and Composition Units 1 – 2
Physical Education Units 1 – 2
VET – Sport and Recreation (Cert III)
Studio Arts Units 1 – 2: Ceramics, Painting and Drawing, Printmaking, Textiles
Theatre Studies Units 1 – 2
Psychology Units 1 – 2
Students may elect to study a language through Distance Education with the Victorian School of Languages (consultation is required before enrolling in any external study)
CURRICULUM
We are committed to providing a broad curriculum at VCE to suit the abilities, interests and needs of all students. We offer one of the most comprehensive range of VCE subject choices in non-metropolitan Victoria, currently 37 subjects as diverse as Philosophy, Music Technical Production, Chemistry and Psychology.
SPECIAL FEATURES
AGRICULTURE
Grammar students have achieved 38 Premiers Awards in VCE 'Ag' since 2000.
We have achieved incredible success in VCE Agricultural and Horticultural Studies and this subject is particularly popular with our regional students. From 2016 students have been able to take Cert II Agriculture via the VCE VET pathway.
THREE LOTE CHOICES
Embracing the Round Square IDEAL of 'Internationalism' our LOTE offering is extremely generous with students able to select from Chinese, French, and Latin.