17 Aug 2023
Old Grammarian story: Vicki Powell (2012)
An interest in Maths and Physics let this Old Grammarian to pursue a career in engineering
Encouraged by her teachers, her affinity for Math and Physics led her to pursue engineering. She commenced her studies at the University of Melbourne and later pursued a Master of Mechanical Engineering at the University of Michigan in the US, deepening her passion for engineering and innovation.
An internship at a wearable device startup in San Francisco during her master's degree sparked her interest in building things from scratch and kindled an entrepreneurial spirit within her. Joining Apple as a Mechanical Engineer following graduation allowed her to delve into production, sensor technology R&D, and experience extensive travel. With a desire to combine her engineering expertise and entrepreneurial aspirations, Vicki embarked on an MBA program at Oxford with a focus on Entrepreneurship.
We asked Vicki a few questions about her career and her Ballarat Grammar memories.
Tell us about your time at Ballarat Grammar.
During my years at Ballarat Grammar, I participated in a range of activities. I played clarinet in the Intermediate Band and dedicated myself to Rowing from 2009 to 2012. In my final year, I had the honour of leading as the Captain of Boats. I was also engaged in Australian Football from 2009 to 2012 and took part in Cross Country. Serving as the House Captain for Krome House was an important role for me. I also contributed as a Round Square Outdoors Leader and volunteered as a Camp Leader. Winning the Maths Olympiad in 2012 was definitely a highlight.
What stood out the most for me during my time at Ballarat Grammar was the encouragement to be part of a wide variety of activities. It wasn't about excelling in one thing, but rather being active in multiple things at once. Whether it was sports, music, art, volunteering, or outdoor adventures, we all embraced these experiences together. This approach not only built strong friendships but also taught us to step out of our comfort zones and take on challenges, which has significantly shaped my approach to life beyond those school years.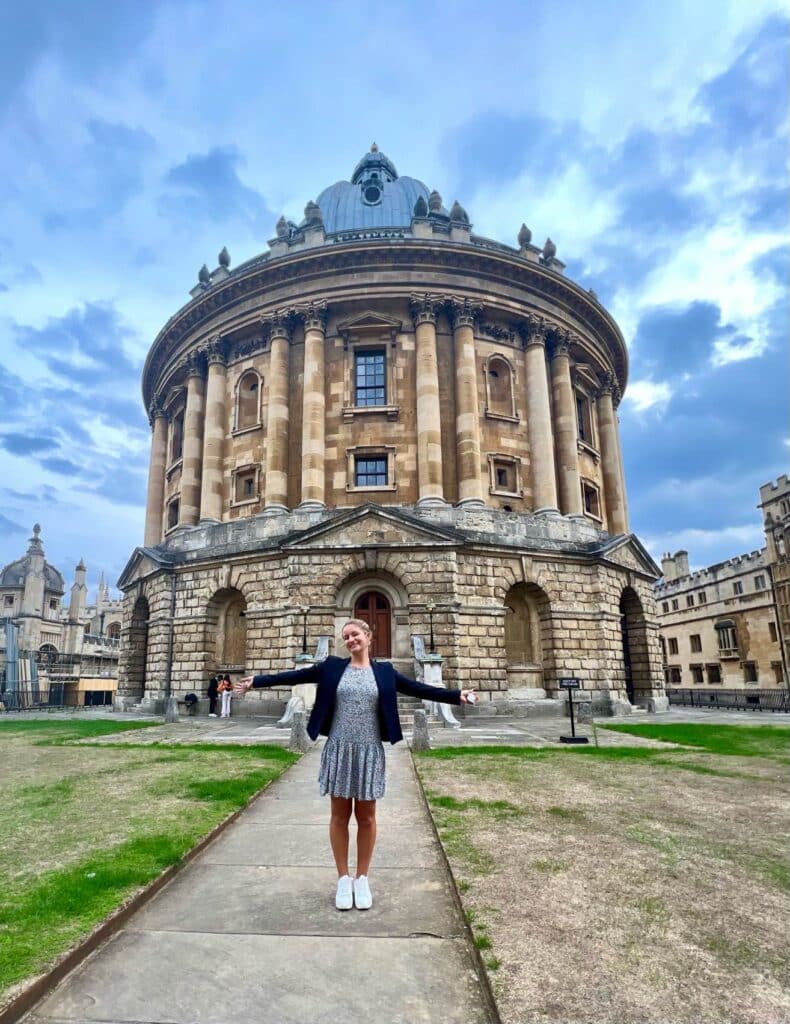 What ignited your passion for your career choice?
I received guidance from teachers at Ballarat Grammar, who suggested that with my interest in Maths and Physics, Engineering would be a good pathway to consider. I began my bachelor's degree in science at the University of Melbourne and continued to find deep interest and curiosity for engineering, especially the physics side of it. Following my passion, I pursued a Master of Mechanical Engineering at the University of Michigan in the US. This experience further expanded my horizons on what the possibilities could be in the field.
I undertook an internship at a wearable device company in San Francisco during the summer and fell in love with the idea of building things from scratch and the idea of one day starting my own company. After completing my graduate degree, I joined Apple's production-focused team, which involved extensive travel to China and Europe. After a while, I transitioned to a role in sensor technology research and development, where I felt at home in the early-stage prototyping environment.
I was accepted into the Oxford MBA program, focusing on Entrepreneurship, and have been immersed in this program since September last year. I am now finished my classes and working full time on my own wearable Health-Tech business, wellness, where we aim to empower people with a deeper understanding of their health.
Can you share some key defining moments in your career/life?
Getting accepted to my first full-time job at Apple was a very big moment for me. I remember feeling really out of my depth, even during the interview phase, and so humbled that a company like that would want to hire someone like me.
Travelling has also been some of the most defining moments of my life; before I started my MBA, I went on a multi-day hike with some friends in Switzerland. Having opportunities to switch off completely and think through what kind of life I want to live and who I want to be has always been very important in defining how I approach the next phase.
I also think back to some moments at Ballarat Grammar which were huge moments for me. I remember not being successful in getting the Guardian position that I applied for, and I remember feeling devastated, along with other moments where things didn't work out as I'd hoped them to. However, I think those moments are just as important for your growth and character as the moments when things go well.
How did Ballarat Grammar prepare you for your career?
Ballarat Grammar was pivotal in helping me get into my undergraduate degree at the University of Melbourne. Not only did the academic rigour of my high school classes prepare me well, but also the consistent approach to studying and the well-rounded lifestyle that is encouraged at school.
My love for sports was born at Ballarat Grammar through things like rowing and running. My friends from school are still some of my closest. We've caught up in all corners of the world, from San Francisco to Italy and everywhere in between! This community of people that are cheering each other on has been a huge support.
What are your future career goals/aspirations?
I am currently building my own company and have recently been incorporated in the US. As a hardware focussed business, it will take a lot of time to develop the technology, so I know it will be a long process, but I feel passionate about the area and think the potential for empowering people to live healthier and enable more decentralised and accessible healthcare is worth it.
What advice would you give to current students or recent leavers?
Set your ambitions high. Ballarat Grammar prepares you to be able to take on big challenges head-on; this is a skill that will take you far if you want it to. The sooner you realise that no one really knows exactly what they're doing, the more comfort you'll take in just giving things a go and seeing how it ends up. The worst that can happen is you learn along the way through making mistakes.
And a reminder to keep your friends close; these are the people that will keep you grounded and allow you to feel the confidence to take big risks.